Properly controlled transport and storage temperature is rare
21.06.2019
As explained in the article "Specificities of boar semen spermatozoa make them sensitive to temperature variation", it is really important to preserve boar semen from temperature fluctuations due to its particular membrane composition.
The main risks of temperature variation occur during transport and in farm storage units.
1. Farm storage units
W.L.Flowers controlled 30 farm storage units in the USA to check if the temperature was at 17°C. Nearly 60% of the semen storage units were not within the recommended storage temperature. (W.L. Flowers, North Carolina State University Department of Animal Science, 2017.)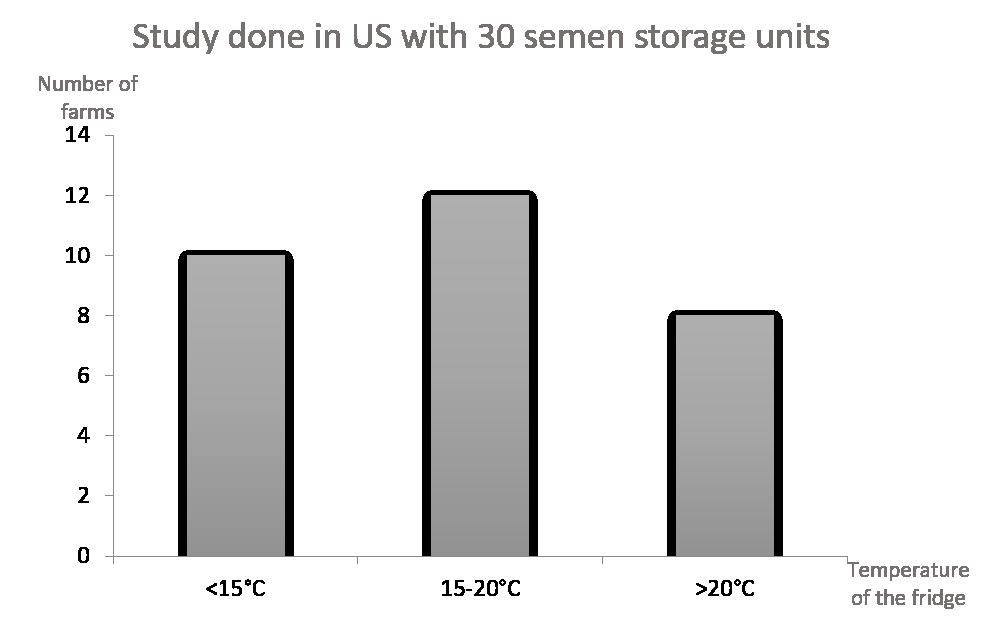 The semen stored in units under 15°C has a risk of having damaged plasma membrane (irreversible), which means a decrease in fertility results.
For the semen stored in units with a temperature above 20°C, the spermatozoa activity increases, which impacts its shelf life.
60% of the semen storage units in this study were not in the optimal range of temperature to maintain semen quality and viability. This means that a significant amount of semen is not stored in the best conditions, which impacts the fertility results.
2. Semen transport
During long transport, it is difficult to manage temperature fluctuations up to arrival time. When temperature trackers are added to the delivery box, we can observe that the temperature fluctuation is between 10°C and 30°C.